Cognitive Behavioral Program
The Dealing with Pain (IOP) Program
A seven-week, curriculum-based Cognitive Therapy program;

Designed to achieve/maintain stability for individuals with severe and persistent pain;

The 'foundation' for a fully Integrated Medical-Behavioral Health Continuum-of-Care; and

A Family Education/Support Center of Excellence supervised by licensed therapists as well as Medical Doctors.
Treatment
Treatment is individualized and encompasses the following components of awareness and management:
Physical Wellness;

Mental Wellness;

Spiritual Wellness; and

Family Wellness.

Additional interventions and support are can include:
Individual therapy;

Family support;

Psycho-educational therapy;

Medication management; and

Vocational adjunct support.
Length of Program
The 'Dealing with Pain' IOP Program meets 'up to' four days per week for three-hour sessions (participants initially attend four days per week with treatment modification allowed by participant and treatment team to no less than three sessions per week).
Who Oversees the Program?
The program is overseen by counselors, licensed therapists and Medical Doctors.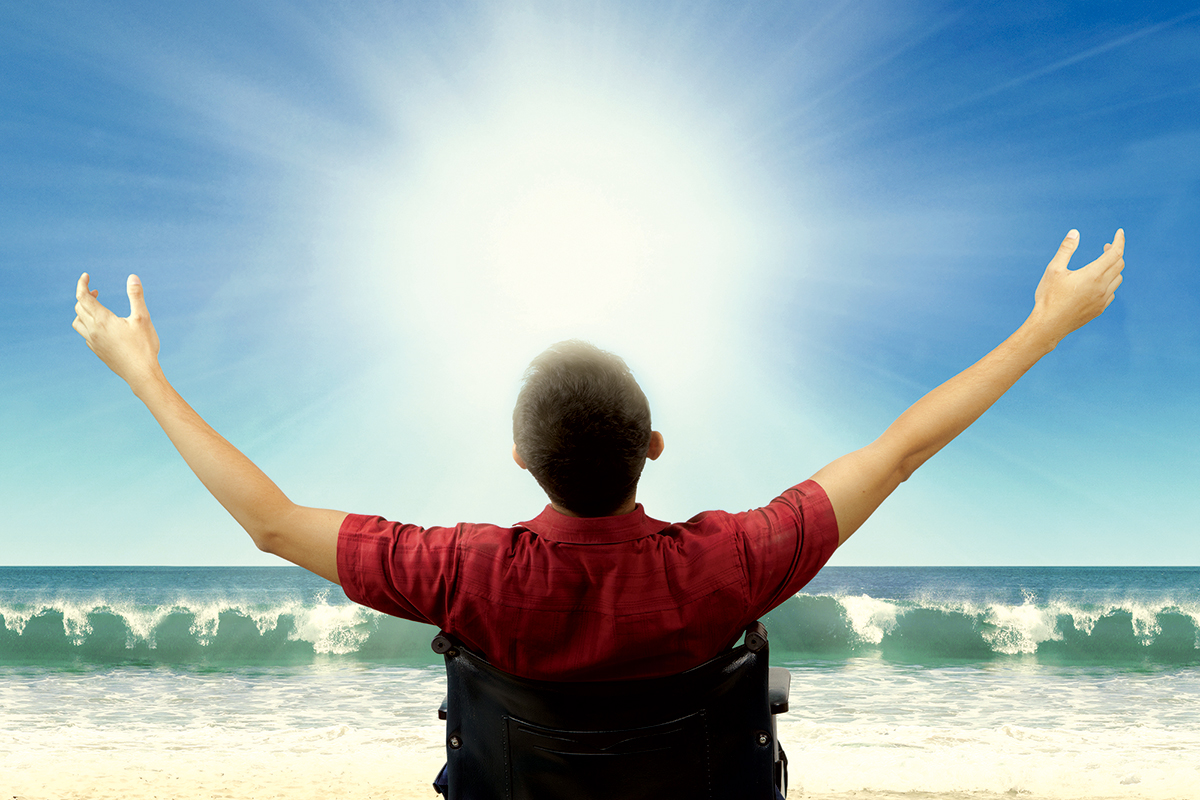 Admission into the program is:
Clinically based, and

Determined by the Medical Director and Program Director.
Each participant will have two assessments:
Admission criteria includes the following variables:
Demonstrated symptomology consistent with DSM-V (Multiaxial system) diagnosis with reasonable expectation to respond to therapeutic intervention;

Chronic pain history;

Motivated to attend and capable of participation in all phases of program;

Non-active suicidal or homicidal thinking or recent behavior (i.e., suicidal gesture within past four weeks); Personality disordered individual's 'may be' invited to participate 'if' the Medical Director and Program Director agree; Actively engaged in out-patient care with medical/mental health professional/agency;

World Health Organization Disability Assessment Scale (WHODAS 2.0) six domain measurement scores (cognition, mobility, self-care, getting along, life activities, participation); and

Medically stable; medication compliant.
Exclusion Criteria
(Factors for Admission)
Individual is danger to self/other;

Medical impairment; and

Structure/supervision beyond scope of program.
Family Involvement
The Dealing with Pain Program provides education and support to families so they may better understand the client's unique "pain management" and cognitive functioning. Family/caretakers are included in the treatment plan and are provided (with client's permission) a documented treatment plan with weekly audits and adjustments.
"As-Is"
'Continued Stay' 
To remain in the program, participants sign a 'participation' agreement that addresses the  following criteria:
Program participation and compliance and Progress in relation to specific symptoms or impairment clearly evident.
The 'Dealing with Pain' IOP curriculum components have been developed based on Cognitive Behavioral Therapy (theoretical construct) and include the following:
Daily Goal Preparation Notes;

Mindfulness;

Cognitive Therapy;

Behavioral Analysis;

Interpersonal Effectiveness;

Emotional Regulation;

Distress Tolerance;

Daily Planning;

Discharge Planning; and


Coping/Crisis.
Upon graduation, graduates will have an individualized detailed self-workbook that identifies unique thinking patterns and mindfulness tools that will provide reinforcement tools learned over the course of the program.
Participants who complete the program will seamlessly transition to community support services (i.e.; psychiatrists, psychotherapist, etc.). The participant will have his/her program individualized notebook that will have identified the individuals thinking pattern/s and will have identified and given opportunities to practice mindfulness tools to better cope and deal with life's events. Community therapists, along with the participants, may use the participant's notebook as a 'road map' to continue to move forward toward better and more fulfilling functioning.
The Benefits and Goals
Chronic pain rehabilitation includes traditional chronic pain management, as well as introducing health and wellness life changes. Clients who benefit the most from chronic pain rehabilitation have come to accept their pain is chronic and cannot be cured. Therefore, successful clients are seeking to learn and implement what they can do to live a normal life despite chronic pain.
Pain rehabilitation programs have the following goals:
To reduce pain;

To allow clients to return to work or other meaningful activity;

Overcome behavioral issues that are a result of living with pain (anxiety, irritability, depression, sleep disturbance and stressful relationships);

Reduce reliance on the use of pain medications; and

Improve reliance on the healthcare system at large.
The Bright Path Program focuses on what the client can do to help manage chronic pain. This allows the client to take control of the process by utilizing different modalities (yoga, acupuncture, changes in nutritional choices, etc.) that help the client regain control and learn how to live a normal life despite chronic pain. In essence, managing chronic pain is directed toward self-management — making healthy lifestyle changes and increasing the ability to cope with the condition (reducing the condition to a minor rather than major issue in life). In summary, managing chronic pain includes the following major adjustments for everyday living:
Implementing lifestyle changes that reduce pain over time; and

Increasing the ability to cope with the pain that remains.
Chronic pain rehabilitation has the following add-on modalities wrapped around the programming:
Physical Therapy (neuromuscular Physical Therapist);
Stretching and core strengthening (including Yoga);
Neuro-muscular deep-tissue therapist;
Acupuncture;
Mild, low impact aerobic exercises;
Pool therapy;
Relaxation therapies;
Coping skills training;
Individual psychotherapy;
Individualized non-narcotic medication management;
Individualized tapering of narcotic pain medications, as needed; and

Life/work exposure therapy.
Call
(404) 200-1925 / (404) 786-4440